Picture Of The Day for March 22, 2008
"Better Days Ahead?"
That's the question you have to ask when you see this young lady getting stretched out on the mat of an unknown UK training ring. We don't know who is punishing her in this picture, but she sure seems to be enjoying the pain she's dishing-out: look at that big smile as she pulls back on the chin while folding and locking the legs in place. But that unfortunate girl on the bottom is gritting it out as she clenches her teeth, closes her eyes and concentrates on not submitting!
But who is she?
Photo:
Mark Lockey
Bonus POD!
Picture #2
Bonus POD!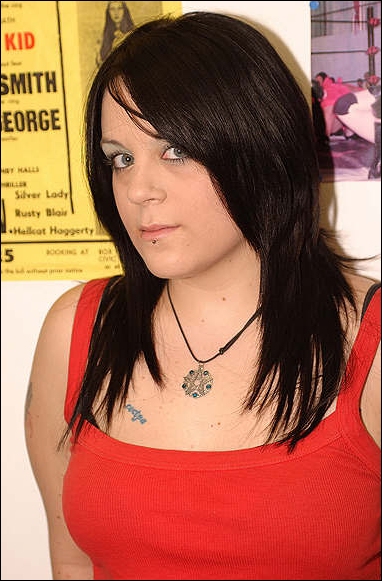 A Future G.L.O.R.Y. Girl: Bacardi
While the situation above was not a pleasant one for Bacardi, things should get better for this young UK wrestler as she prepares to debut on G.L.O.R.Y. Wrestling. We're not saying that she won't be getting beaten again up for the rest of her wrestling career. But at least G.L.O.R.Y. Girl fans around the world will see it from now on.
Wait...is that a good thing???