Picture Of The Day for February 15, 2008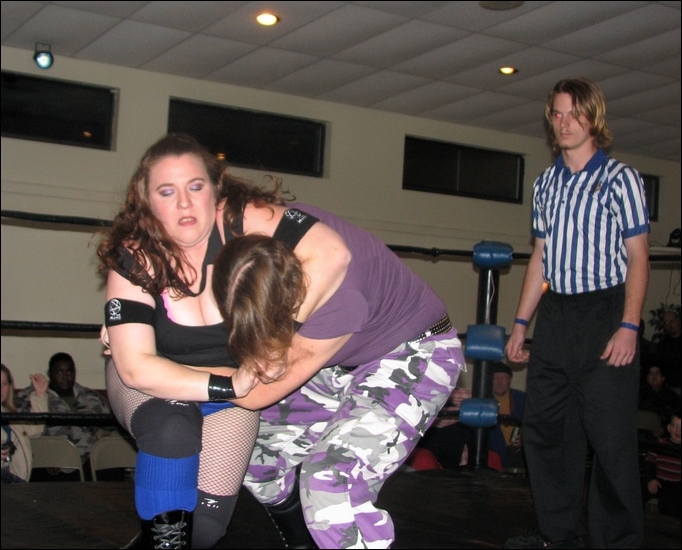 Power Wrestler Takes On Vicious Brawler!
Back on the January 29th Picture Of The Day we showed you some pictures from the TWF Wrestleution event which took place several days earlier in Jacksonville, Florida. Today, we go back to see some more of that match.
G.L.O.R.Y. Girl Kacee Carlisle met Samantha Steele in what was to be a bout pitting strength and power against questionable, brawling tactics. The power comes from Kacee, as you can see here when she cranks on a side headlock that nearly rips Steele's head from her shoulders. The questionable tactics come from Samantha Steele, as she resorts to using the middle ring rope to help her choke a submission out of her G.L.O.R.Y. opponent (below).
This was one of those times when power took the loss. Steele's illegal tactics earned her the win...this time!
But there's some good news for Carlisle fans today: we have a newly-updated profile for Kacee! Lots of new info, new pictures and a brand new Kacee Carlisle Photo Gallery. Click here to see Kacee's profile...updated to include her in the new site format.
Photo:
Brian Reese
Bonus POD!
Picture #2
Bonus POD!
Photo:
Brian Reese