Picture Of The Day for December 24, 2007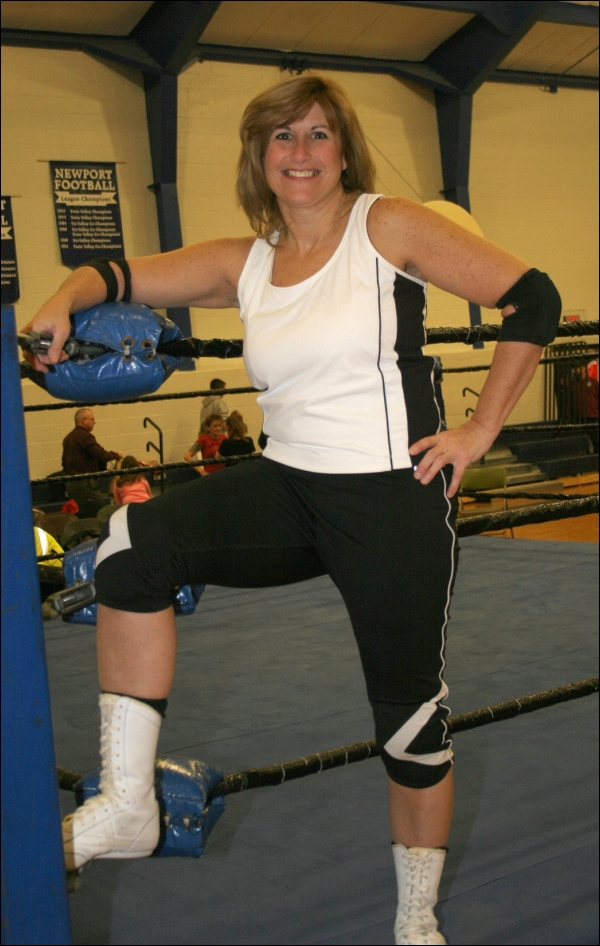 Tiffani Monroe In Action
Wondering what's been happening with long-time G.L.O.R.Y. Girl Tiffani Monroe lately? Wonder no longer. Today we bring you a shot of the still-going-strong blonde beauty as she poses before a November PWE event in Newport, Pennsylvania. While Tiffani has been concentrating on running her PWE federation over the past few years, she still dons the tights every now and then to mix it up with other ladies (and sometimes the men) on the indy circuit.
Last month, Tiffani got herself involved in a mixed match...
Photo:
Wrestlin' Wally
Bonus POD!
Picture #2
Bonus POD!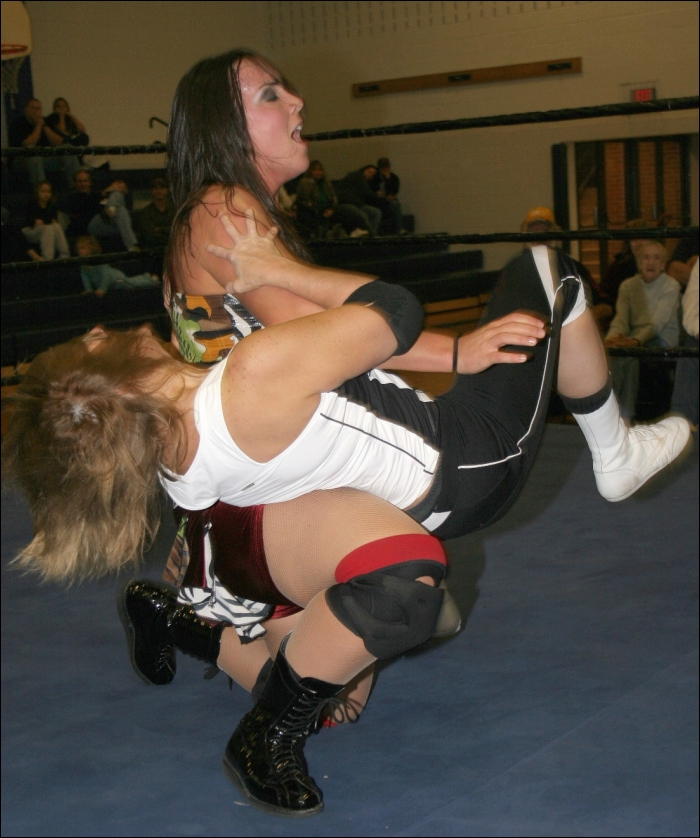 "Oh, my aching back!"
...and things didn't go so well. Facing fellow G.L.O.R.Y. Girl Sara del Rey, Tiffani found herself in a heap of trouble when the ruthless West Coaster nearly snapped her spine with this over-the-knee back breaker. Although she and teammate Cindy Rogers fought hard, Tiffani ended up on the losing side of this tag team affair against del Rey and her male partner.
Photo:
Wrestlin' Wally