Picture Of The Day for November 22, 2007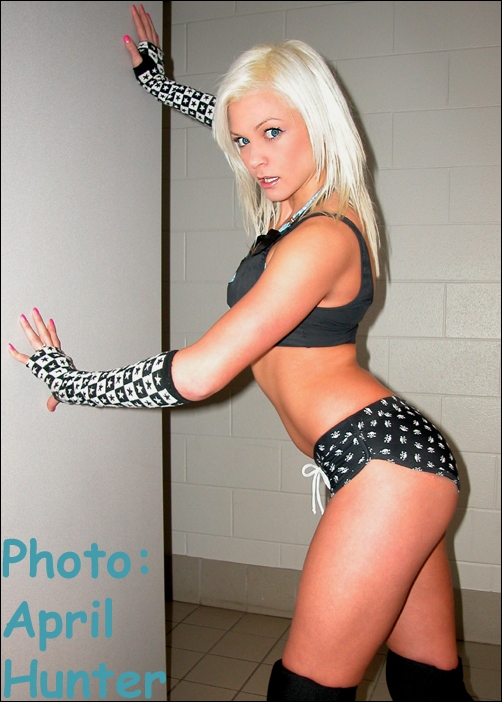 Rising Star Jennifer Blake
April Hunter--fresh off of the final two wrestling matches of her North American ring career (she may have one last European tour in her future)--got in touch with us about her tag partner in those two Canadian matches. She sent us this picture of gorgeous ring rookie Jennifer Blake. The blonde beauty has been burning up the circuit north of the border and impressed April with her professionalism, personality and attitude. And, according to April, she was a great tag partner who really watched her back well.
April has suggested that we look into getting Jennifer Blake onto the G.L.O.R.Y. roster. We think that's a great idea. We'll be getting in touch with Ms. Blake soon to see if she is interested in being profiled on the site.
Meanwhile, The Family Id has gotten back to us with pictures and details of April's final Canadian match...the follow-up to yesterday's incredible POD bonanza! We'll have that for you tomorrow.
For all our U.S. G.L.O.R.Y. Girls and fans out there, we wish you all a happy and safe Thanksgiving Day!
Photo:
April Hunter