Picture Of The Day for November 21, 2007
April's Final Match! Maybe...
A special POD today: a recap of the first of what may very well be April Hunter's final pair of matches in North America. Today's POD pictures are courtesy of Mrs. Id. The entire description and report of the event is courtesy of Gordo, The Wizard Of Id. Thanks, Gordo!
Note to G.L.O.R.Y. fans: After reading Gordo's write-up, make sure you scroll all the way down to see the mega-bonus of POD shots provided by Mrs. Id!
---
This past weekend saw April Hunter travel to Ontario for two PWX shows. As you know, she has announced her retirement and these were her last ever Canadian appearances. Naturally, Mrs Id and myself hung around with April and her husband JD while they were here and attended the shows.
And just as naturally, I've got something to share with the G.L.O.R.Y. site fans! This time around, match #1.
April Hunter and her fans in Ontario share a bond of mutual admiration and respect. April's not shy about referring to Ontario as one of her favorite places to wrestle and the Ontario fans are certainly not shy when it comes to showering The Ultimate Prize with love. So when April announced her retirement, she made sure to visit her fans in the Great White North for one final PWX weekend tour before hanging up her boots for good...
November 17th, 2007. St Thomas, Ontario. April returns to the scene of her "Match Of The Year" against Tiana Ringer...a 25 minute contest in January that fans still talk about today. Tiana Ringer is no longer active but April knows there are plenty more Canadian girls who are equally skilled. Big Red stood in the PWX ring and issued an open challenge to anyone with the courage to face "one of the best there is!"
In no time, G.L.O.R.Y. Girl Danyah entered the ring and took issue with April's comments. "I've beaten you before and I can damn sure do it again", the Sin City Vixen cried out. But before April could respond, another challenger stepped forward: local Ontario rookie Amy Victory! Amy declared, "This is MY match!" She and Danyah seemed ready to come to blows over who would wrestle Hunter.
April solved their dilemma by calling them both a name ("Skanks!") the crowd found quite suiting--even if they didn't--and said they could BOTH wrestle her because she had a friend in Ontario who was among the most talented newcomers in the sport. The crowd exploded when "Girl Dynamite" Jennifer Blake hit the ring!
April started the match against Amy and tossed her around like a rag doll. Danyah was reluctant to tag in and with good reason as April soon had her on the defensive, too! Jennifer Blake tagged in and immediately showed why they call her "Girl Dynamite" by sending Danyah flying with a tilt-a-whirl head-scissor takedown followed by an enzeguri.
Danyah is one of Canada's finest counter-wrestlers and soon had Blake in trouble. The fact that this G.L.O.R.Y. Girl enjoys breaking the rules made Jennifer's problems even worse. Soon, Danyah and her equally evil partner, Amy, had solid control of the match. They kept Blake isolated to their side of the ring and April could only watch as Girl Dynamite fought to rekindle her fuse.
Jennifer finally managed to rally against the dirty tricks and double team maneuvers of Victory and Danyah. She nailed Danyah with a spiked DDT and tagged April! The crowd went wild as April released her pent up frustrations on the heel team. Jennifer got her second wind back and joined April in delivering some serious payback for all the previous shenanigans.
The end came in spectacular fashion! April was fighting Amy and hoisted her up onto the corner buckles as Blake leveled Danyah with a superkick. Jennifer scaled the ropes as April lifted Amy up on her shoulders and carried her to the center of the ring. Girl Dynamite exploded from the top rope and drove Amy from April's shoulders with a vicious lung-blower! Blake pinned Amy to win the match as April kicked Danyah in the head to keep her from making the save.
The St Thomas fans cheered loud and long as April and Jennifer stood together, victorious, in the ring. It was evident from the look on April's face that she was both touched by the outpouring of love from the fans and thrilled to be sharing it with her friend Jennifer Blake. April said later that "It was an honor to tag with such an outstanding young talent and great person like Jen. She's improved so much."
April and Jennifer enjoyed tagging with each other so much that they issued an open challenge for anyone to face them the next day in Tillsonburg.
To be continued...
---
Great job, Gordo and Mrs. Id! You made us feel like we were sitting in the front row watching all this great action in person. G.L.O.R.Y. fans can catch more of Gordo's and Mrs. Id's work at their website: www.OntarioWrestlingsIndyElite.com.
Photo:
Mrs. Id
Bonus POD!
Picture #2
Bonus POD!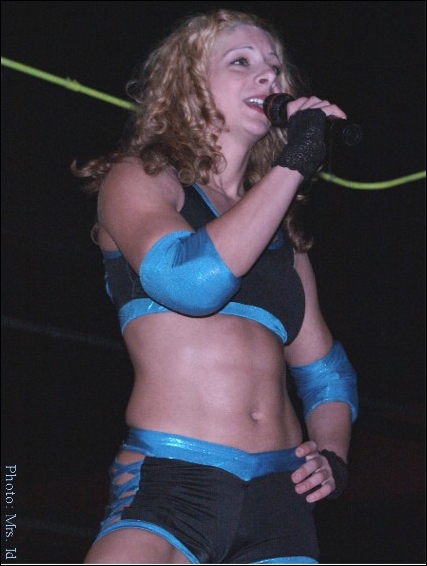 Photo:
Mrs. Id
Bonus POD!
Picture #3
Bonus POD!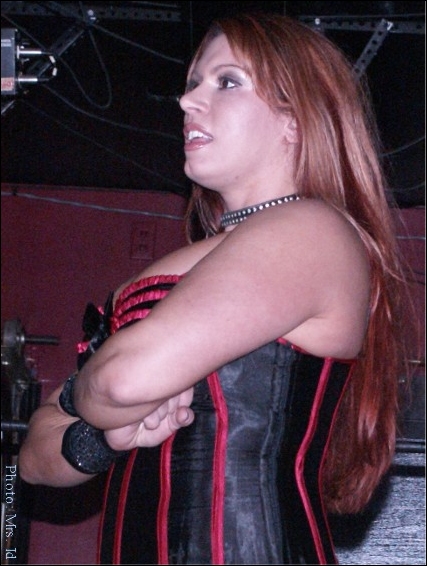 Photo:
Mrs. Id
Bonus POD!
Picture #4
Bonus POD!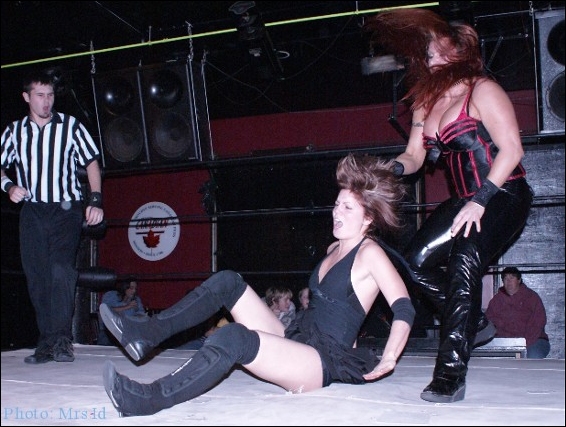 Photo:
Mrs. Id
Bonus POD!
Picture #5
Bonus POD!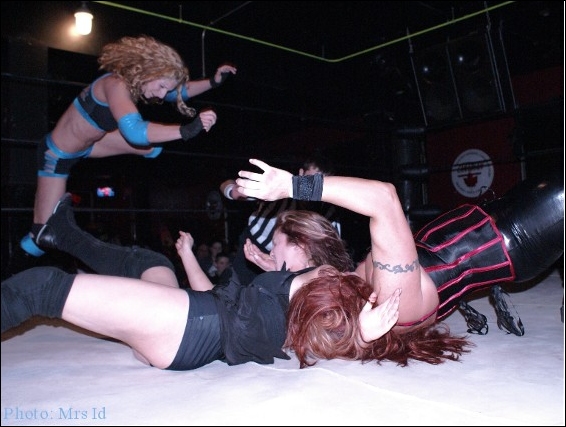 Photo:
Mrs. Id
Bonus POD!
Picture #6
Bonus POD!
Photo:
Mrs. Id
Bonus POD!
Picture #7
Bonus POD!
Photo:
Mrs. Id
Bonus POD!
Picture #8
Bonus POD!
Photo:
Mrs. Id
Bonus POD!
Picture #9
Bonus POD!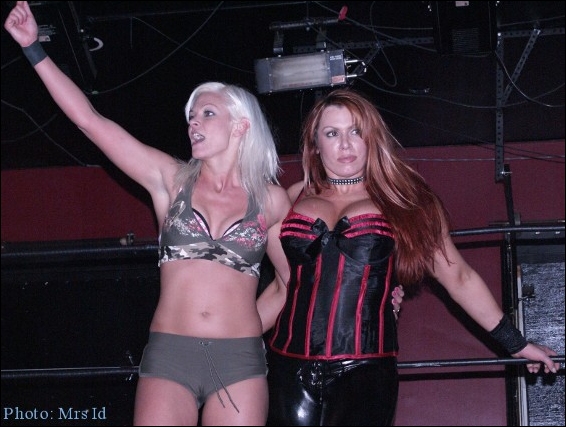 Photo:
Mrs. Id