Picture Of The Day for November 9, 2007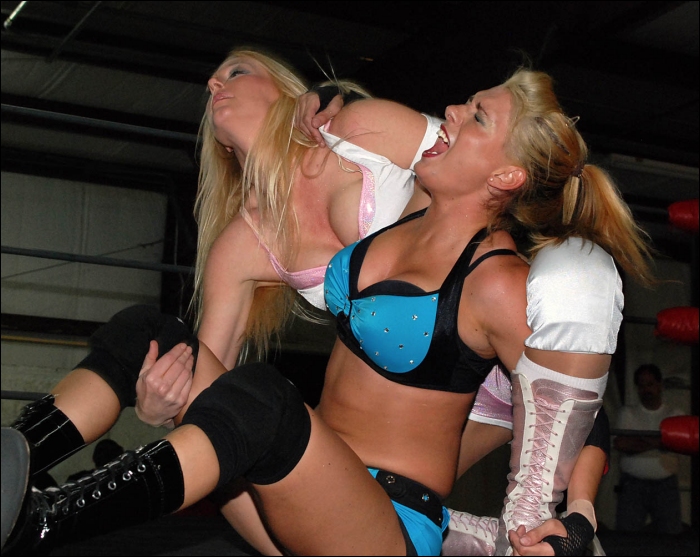 Rain Gets S-T-R-E-T-C-H-E-D!
Yesterday we told you that there were two matches at Saturday night's USCW event down in Florida. So today, we bring you that second match between G.L.O.R.Y. Girls Amber O'Neal and Rain.
As you can see, Rain's pain is evident as she screams while being stretched to the limit. Amber uses her entire body to lock up her opponent, stretching the arms and shoulders...and in a second, that gorgeous right leg of Rain is going to be included in this agonizing hold. But Rain had some ideas of her own about how this match should proceed...
Bonus POD!
Picture #2
Bonus POD!
Amber's Turn For Torment
As in the last picture, Rain is once again screaming...but this time she's screaming in domination rather than pain! Even though she's worked her way to her feet, Amber still feels the agony of this intricate hold as Rain hangs on tightly, working over the arms, shoulders and neck of the southern blonde beauty.
This battle was for the USCW Women's Championship and Amber came away with the belt. Problem is, she needed the help of her dastardly manager Gary Garvin. Let's see another another match between these two talented ladies for the USCW title...but keep that creep Garvin away from the ring next time!