Picture Of The Day for November 6, 2007
Please bear with us as we work to update our POD Archive pictures and descriptions into the new site format. Thank you.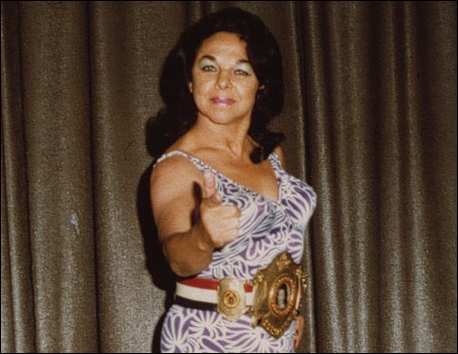 Bonus POD!
Picture #2
Bonus POD!
Fabulous Moolah (1923-2007)
An icon in the world of women's professional wrestling, Fabulous Moolah passed away this past weekend at the age of 84. Rather than chronicle Moolah's career and life here, we'd like to direct you to a couple of links that do a great job of telling the fabulous story in words and pictures.
For a great gallery of Moolah pictures, career achievements, info and more (through 2006), head to the aptly titled FabulousMoolah.com.
For an up-to-the-minute accounting of Moolah's life and career, click to her entry in Wikipedia for a ton of info.