Picture Of The Day for November 1, 2007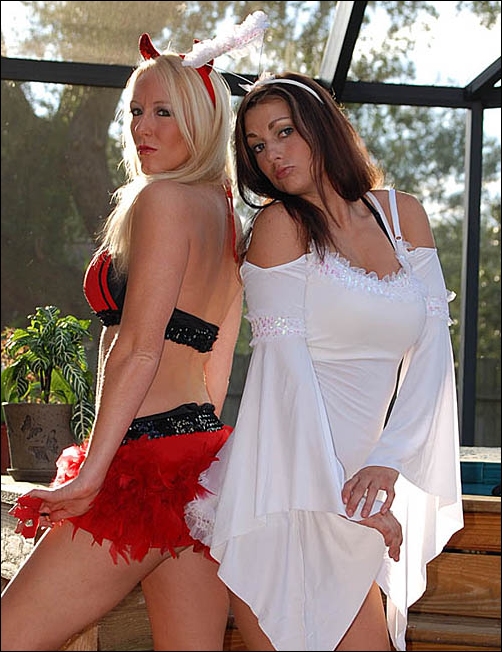 Little Devils?
Who did you get dressed up like for Halloween yesterday? G.L.O.R.Y. Girls Amber O'Neal and Rain went the devil and angel route...with the sexy results on display in today's POD. Amber is certainly well-cast in the role of a hot little devil. It sure looks like there's something hellish being plotted in the mind of the G.L.O.R.Y. heel. But to tell you the truth, Rain looks like she can be just as devious. Yeah, yeah...we know she's wearing a halo and that angelic white lingerie. But something about the look on her face tells us that her innocent pout just shouldn't be trusted. Besides, we've seen some of the things she's done to her opponents in the ring!
What/who did you get dressed as for yesterday's Halloween festivities?