Picture Of The Day for October 23, 2007
Phoenix Decimates Candice Michelle
WWE Women's Champion Beth Phoenix (a.k.a. G.L.O.R.Y. Girl Phoenix) successfully defended her title against Candice Michelle on last night's RAW broadcast in a two-out-of-three fall contest...and the match was pretty much a cakewalk for the self-proclaimed "Glamazon". Phoenix's power was way too much for the brunette Diva Search winner to deal with. Just take a look at the picture of Phoenix holding her title belt aloft at the beginning of the match. Did Candice stand a chance against those powerful arms and shoulders? (Not to mention the rest of Beth's incredible physique!) At various times in the match, Phoenix pounded Michelle in the corner with forearm smashes, held her overhead in a suspended choke hold and tortured her in a prolonged half-boston crab. And all through the match, the blonde powerhouse seemed to enjoy the pain she was inflicting on her victim. The more Candice suffered, the bigger the smile on Phoenix's face!
After pinning her opponent in two straight falls, Phoenix reveled in displaying her title belt...holding it high to proclaim her dominance. How much does she enjoy being the women's champ? Well, leaving the ring, Phoenix actually seemed to be on an almost orgasmic high as she huggged and cuddled her leather and gold trophy.
Is there anyone out there who can defeat this one-woman wrecking crew? We don't think so. Phoneix's WWE Women's Champion reign looks like it will be a long and successful one!
Bonus POD!
Picture #2
Bonus POD!
Bonus POD!
Picture #3
Bonus POD!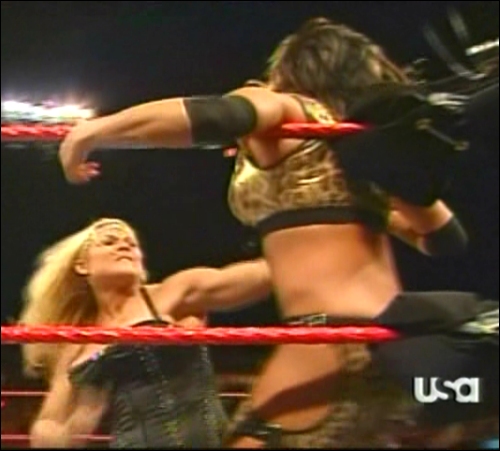 Bonus POD!
Picture #4
Bonus POD!
Bonus POD!
Picture #5
Bonus POD!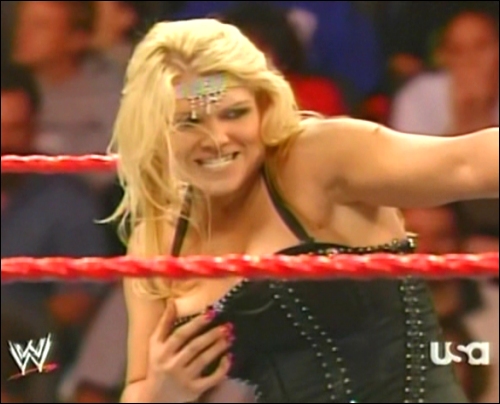 Bonus POD!
Picture #6
Bonus POD!
Bonus POD!
Picture #7
Bonus POD!