Picture Of The Day for October 21, 2007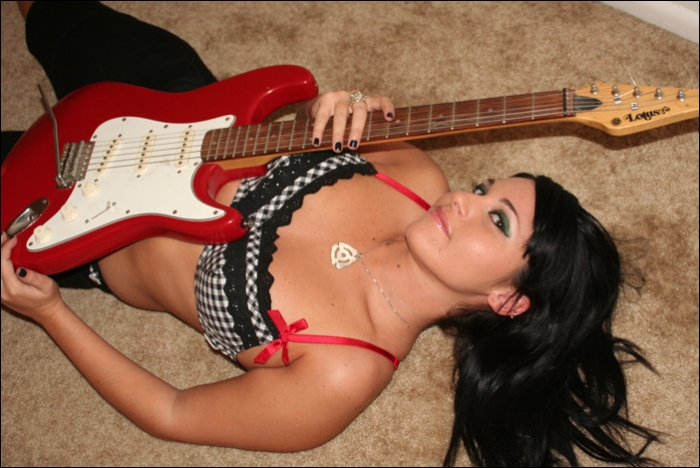 Becky's Back!
Former G.L.O.R.Y. Girl manager Becky Bayless will make her return to the site later today...although in a different capacity. Now, Becky is climbing through the ropes to be listed on the G.L.O.R.Y. Girl Wrestlers Roster! Becky has been in action quite a bit throughout the New Jersey/New York/Pennsylvania area recently. A few weeks ago we even saw her featured here on the Picture Of The Day in some brutal combat against archenemy Alica for WSU Wrestling. Today, we see a great photo of an electric guitar being cuddled by the equally electrifying Ms. Bayless during a recent promo shoot.
Trivia: Here's one that will show just how old/young you really are! See that gold pendant gracing Becky's lovely neck? Today it's being used for jewelry...but do you know what that object was originally used for?