Picture Of The Day for September 23, 2007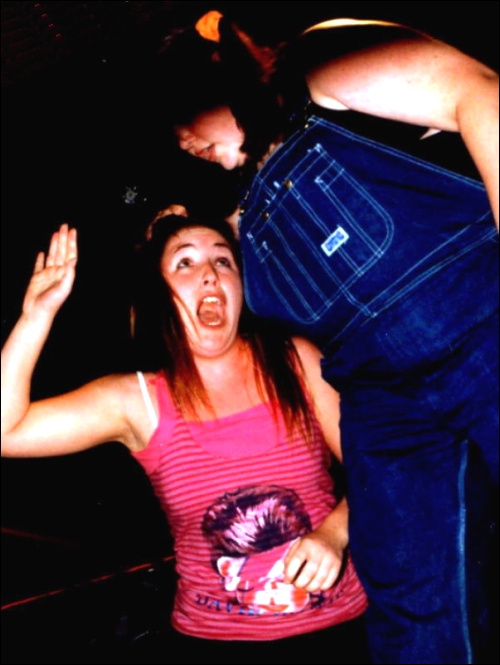 A Hair-Raising Night For Roxie!
Last month's DWOW show turned out to be a hair-raising event for G.L.O.R.Y. Girl Roxie Cotton. Scheduled for a tag-team match with partner Liz Savage, Roxie found herself in the ring facing tough Taylor Nicole. As you can see, Nicole wasn't in the mood for technical wrestling in this battle. She simply took control of the action and battered her opponent using handfuls of the Valley Girl's long, lush hair.
But Roxie--and that beautiful hair of her's-- were in for more abuse...
Photo:
Eric Shaffer
Bonus POD!
Picture #2
Bonus POD!
Stripes, Stripes & More Stripes!
No...your eyes aren't going wacky! You really are seeing three referees in the ring at one time! That's our G.L.O.R.Y. Girl Roxie Cotton once again on the receiving end of some hair abuse during the August 31st DWOW show. Seems that she got into a little altercation with fellow referee Fernando and a spur-of-the-moment match was called for. Once again, Roxie's hair was the target as Fernando yanked and pulled on the golden locks in an attempt to get a submission from the striped Cotton.
And there's one other ref you know in our Bonus POD: that's Joe Rules, calling the action!
If you want to see more from this most recent DWOW event (along with plenty of other great action shots from ringside) head over to Eric's Yahoo! Group.
Photo:
Eric Shaffer