Picture Of The Day for September 21, 2007
U.K. Fan Remembers Rebecca Knox
We received the following email and set of pictures from U.K. G.L.O.R.Y. Girl and Rebecca Knox fan Chris Scovell earlier this week. We thought we would let Mr. Scovell handle the POD chores for today...
I regularly visit the G.L.O.R.Y. site and I've been a Rebecca Knox fan for quite a while. I'm hoping that Rebecca is well on her way to a complete recovery from the injury she sustained last year. I thought it would be nice to include her on the site as a Picture Of The Day.
Photo:
Chris Scovell
Bonus POD!
Picture #2
Bonus POD!
Rebecca In Action
I was able to take some pictures of Rebecca during her July 2006 AWA match against Sweet Saraya in Ware. Rebecca appeared very confident and looked great when she entered the ring accompanied by British wrestler Andy Simmonz. (Saraya was accompanied by Ricky Knight). Knox dominated for much of the match. You can see here that she concentrated her attack on Saraya's left leg and knee, before taking the win with a pin following a falcon arrow move.
I hope to see Rebecca return to the ring soon!
Photo:
Chris Scovell
Bonus POD!
Picture #3
Bonus POD!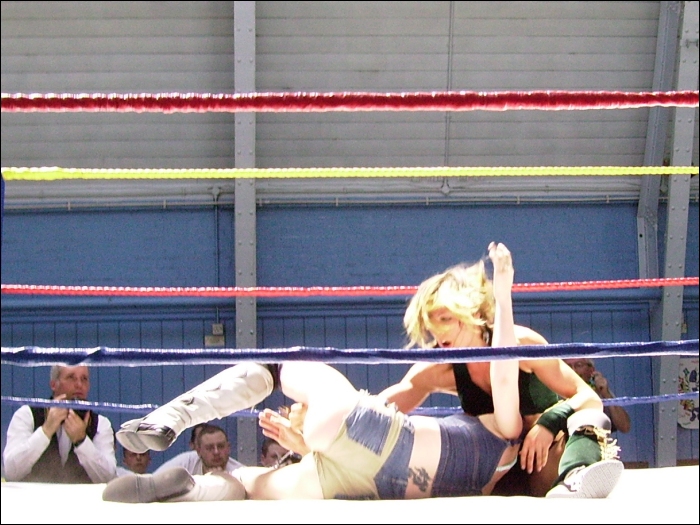 Photo:
Chris Scovell