Picture Of The Day for July 29, 2007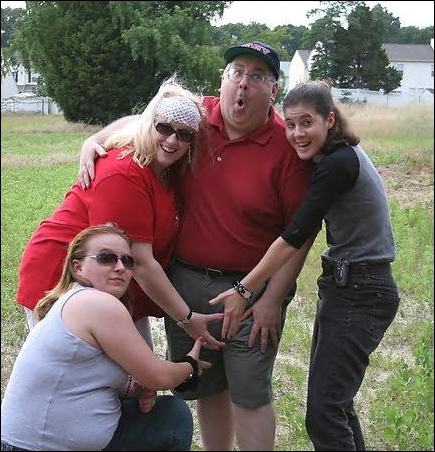 Not A Wrestlin' Wally Pic! Kind of...
G.L.O.R.Y. Photog Wrestlin' Wally has been doing a lot of traveling over the past six months, shooting the girls in action throughout the Midwest, up and down the East Coast, and even making a trip or two into Canada. As you know, we've been seeing a lot of Wally's shots as the G.L.O.R.Y. Picture Of The Day recently. But while today's POD is NOT one of Wally's...it does involve Wally in a big way!
You see, on the 4th of July, TCB (Missy Sampson, AmyLee and Cindy Rogers) held a mini-reunion of sorts and invited their favorite photographer...that'd be Wrestlin' Wally...to join them. The trio posed with Double-W for this shot. Don't ask us what's going on here because we don't know for sure. For now, we're going with the theory that Wally has a roll of film in his pocket that the ladies of TCB want to get their hands on. That's our story...and we're sticking with it!
(Wait a minute. Doesn't Wally use a digital camera?)