Picture Of The Day for July 13, 2007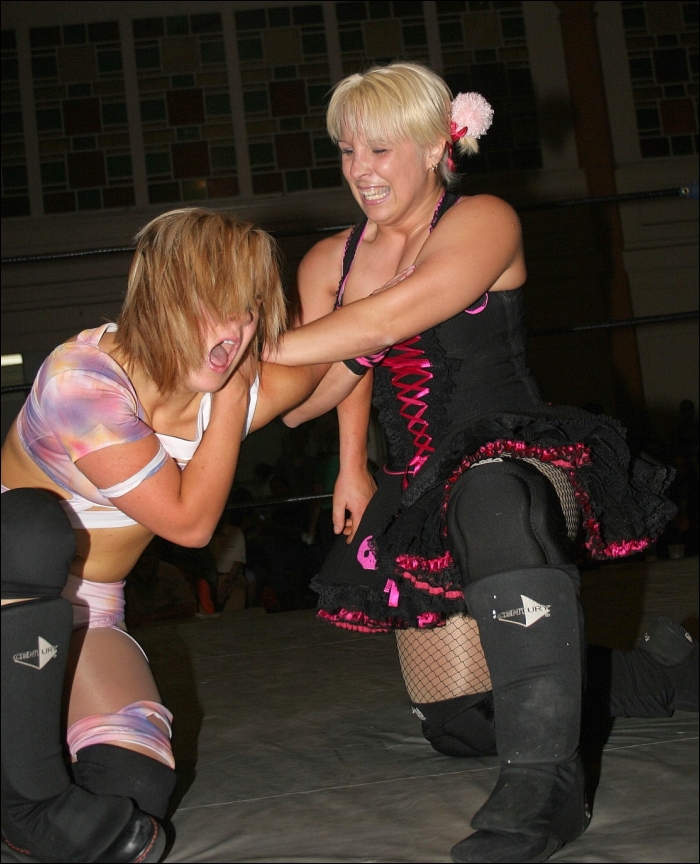 LuFisto's Triumphant Return
After a seven month absence from the ring, G.L.O.R.Y. Girl LuFisto returned to action last weekend to face Kacey Diamond at ALF's First Anniversary Show in Quebec, Canada. As you can see, the layoff didn't seem to affect LuFisto's technical abilities one bit as she controlled her opponent early in the match with a very effective arm bar that had the blonde Diamond howling in pain.
Photo:
Wrestlin' Wally
Bonus POD!
Picture #2
Bonus POD!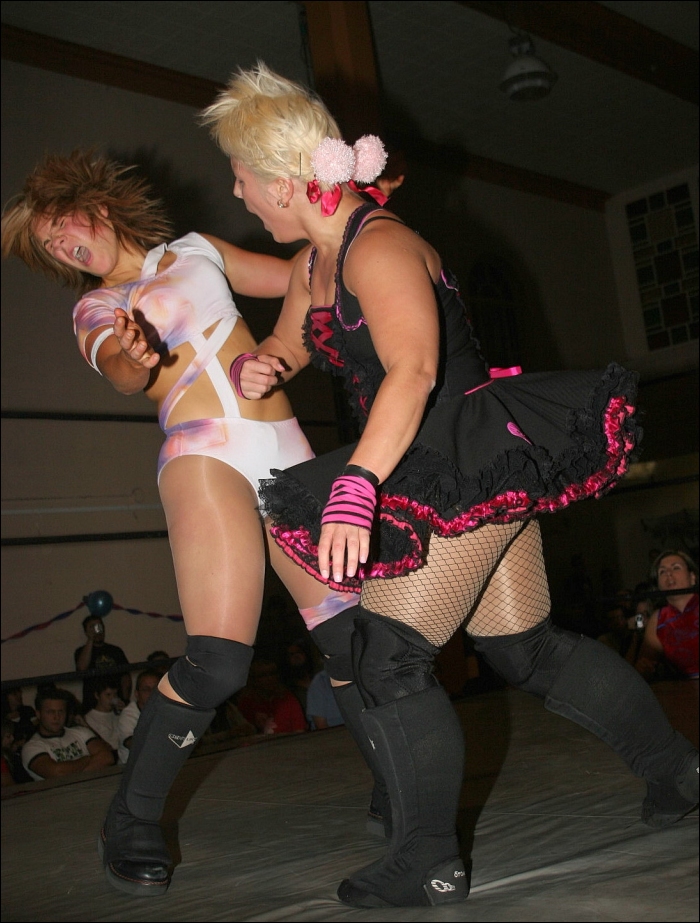 And She Still Knows How To Brawl!
Unfortunately for Ms. Diamond, that half-year plus hiatus from the ring wars also didn't impact LuFisto's brawling skills. When the going got rough, the Canadian G.L.O.R.Y. Girl stood toe-to-toe with her opponent and slugged it out. After taking this shot to the chin, we bet that Kacey Diamond wished she had never agreed to face LuFisto in her comeback match!
Welcome Back, LuFisto!
Photo:
Wrestlin' Wally