Picture Of The Day for July 2, 2007
Camel Clutch Pain!
Veteran wrestler Gail Kim--also known as G.L.O.R.Y. Girl Felina--had a surprisingly tough time in her match last week in New Jersey against rookie Alexa Thatcher. The youngster was no push-over...in fact, she dished out plenty of punishment to the more-experienced Kim. If you think we're lying, take a look as Gail suffers in this back-stretching camel clutch. The vicious Thatcher makes it all the more agonizing by grabbing two hands full of hair and pulling back hard.
Photo:
Ed Darcey
Bonus POD!
Picture #2
Bonus POD!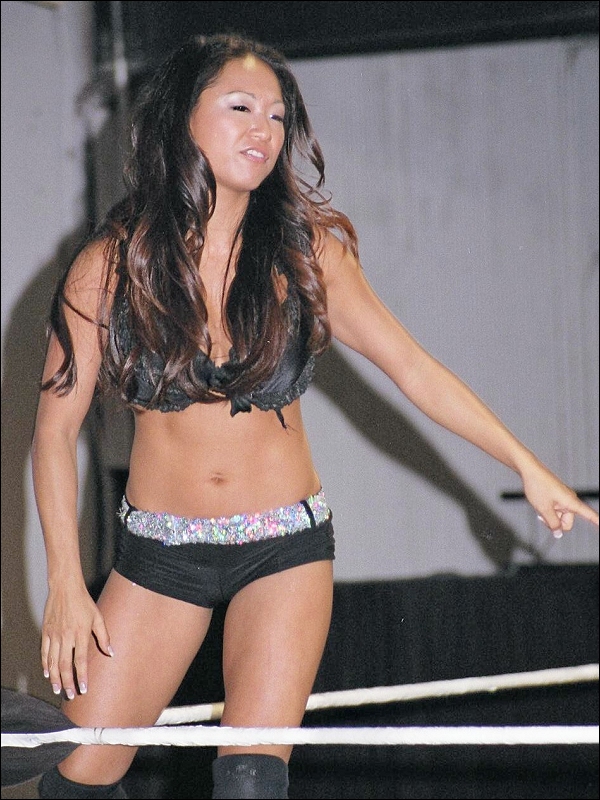 Gail Kim: A Real Beauty
That pain on the Korean/Canadian beauty's face in our first picture was nowhere to be found when the sexy and athletic brunette entered the ring to start the match. Talk about a gorgeous grappler!
Photo:
Ed Darcey