Picture Of The Day for May 20, 2007
Amber And Portia Click...
Amber O'Neal and Portia Perez seemed to click as a team when they faced newcomer Tara Doyle in a North America vs. Ireland handicap match at Irish Whip Wrestling's May 12th show in Dublin. At first, the beautiful and talented pair worked well together to wear down the young wrestler. We can almost feel sorry for Doyle as Amber and Portia take turns pounding away at her after draping her over the ropes. But things started to fall apart for the team after they started arguing about who would actually get to pin their opponent...
Bonus POD!
Picture #2
Bonus POD!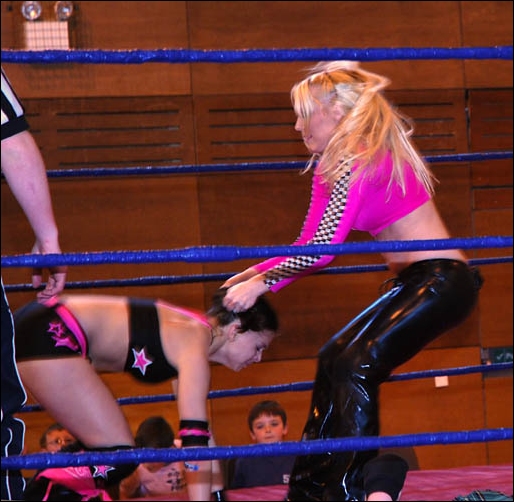 ...Or Do They?
That's when the G.L.O.R.Y. Girls starting taking things out on each other! Unfortunately for the wrestlers from this side of the ocean, Tara was able to overcome and pin them using a combination stunner and DDT. Come on G.L.O.R.Y. Girls...let's work together!