Picture Of The Day for July 13, 2010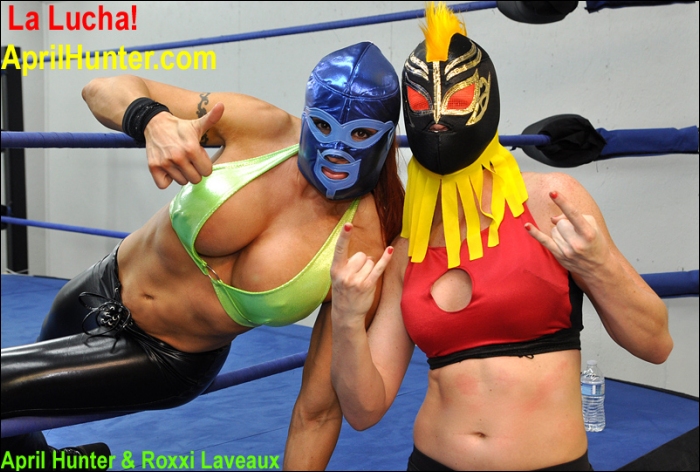 L.U.C.H.A. Girls
A couple of luchadoras visited Florida recently for a high-flying match in the SLAMmin' Ladies ring. The faces of the two ladies--hidden beneath a couple of colorful lucha masks--belong to two of the most popular, long-time G.L.O.R.Y. Girls...
OH, WHAT THE HELL!
You all already know that it's April Hunter and Nikki Roxx under those masks. What the heck can I possibly write here to make this picture seem like some kind of mystery?!
But I can show you these two beautiful G.L.O.R.Y. Girls without those masks [Picture #2]...before they stepped into the ring and started to battle and engage in a little "cháchara insulto".
Bonus POD!
Picture #2
Bonus POD!