Picture Of The Day for February 22, 2010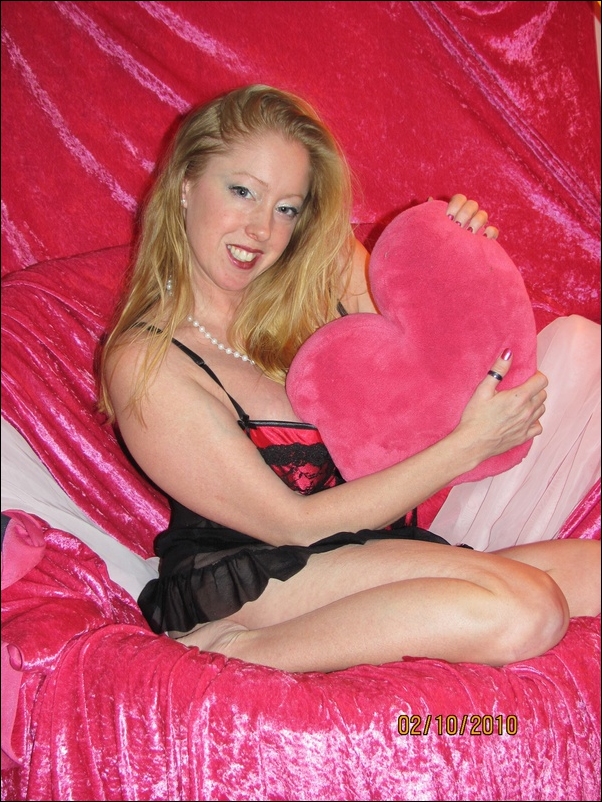 Follow Lynne...
How did we manage to miss these last week?!
As you can see, G.L.O.R.Y. Girl Luxurious Lynne was feeling all lovey-dovey when she posed for this pair of sexy Valentine's Day pictures twelve days ago. We have to admit that if we can't see Lynne working beside (or inside) a wrestling ring, the next best place we like seeing her is perched atop some red satin sheets!
Want to follow Luxurious Lynne on Twitter? Of course you do! Find out all the latest things that are on Lynne's mind. Things like: "Did I leave the house yet? It looks like I'm still here." Or how about: "Eating skittles for breakfast. Not the purple ones, I don't like them!" And: "Gonna wrestle an invisible bear in the living room, tickets are $5".
Sign-up to get Luxurious Lynne's tweets at http://twitter.com/LuxuriousLynne.
Bonus POD!
Picture #2
Bonus POD!