Picture Of The Day for July 8, 2009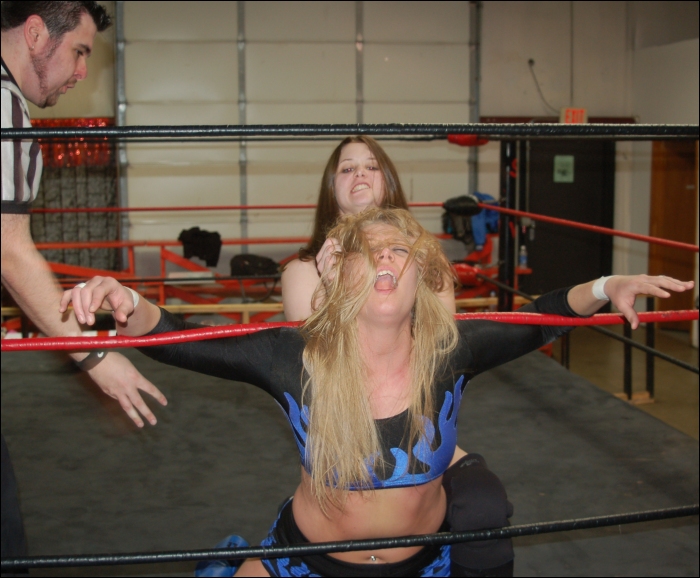 BFFs Rock-N-Roll Rock-C & Misty James: NOT!
Don't invite G.L.O.R.Y. Girl Misty James and soon-to-be G.L.O.R.Y. Girl Rock-N-Roll Rock-C to the same party...unless you want a wild brawl to ensue. Apparently there's something about Misty James that Rock-C just doesn't like because the brunette isn't just trying to win this match...she's trying to hurt the pretty blonde! What is it about the MLW ring that brings out the worst in some of these young ladies?
Bonus POD!
Picture #2
Bonus POD!
Bonus POD!
Picture #3
Bonus POD!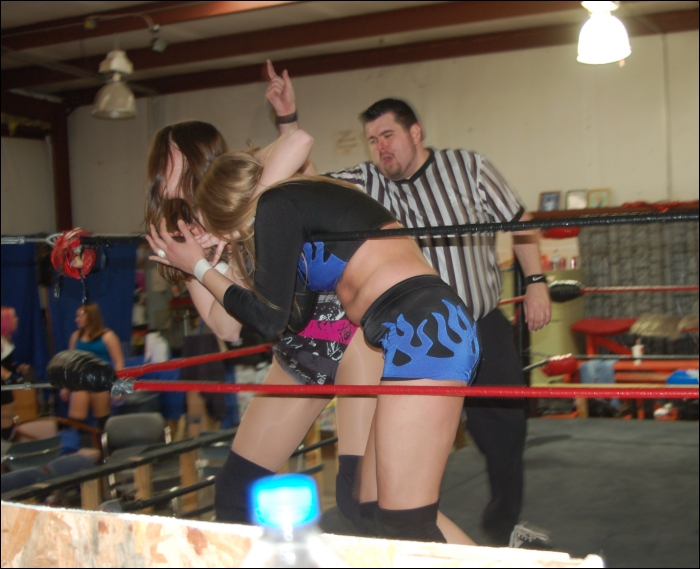 25,003,500
Visitors to this page.
"
A lesson in looking for the good in any situation...
While New Yorkers poured out of immobile subway cars, emerged from stuck elevators, began long walks home or rested in local establishments during the Great Blackout of 2003, one unidentified man saw beauty.
"You can actually see the stars in New York City," he said.
" -- Associated Press
Quick Links
Top Of Page | Home | The G.L.O.R.Y. Girls | POD · LOD · VOW | News | Hot 100 | Message Board | Submit Info