Picture Of The Day for June 16, 2009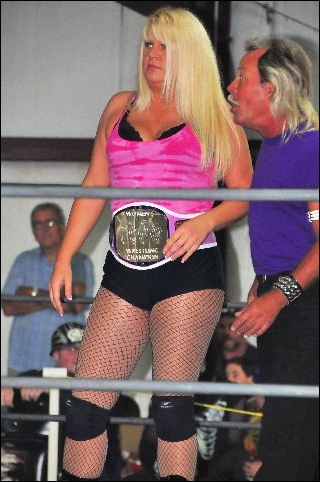 Sunshine State Ring War: Fantasia vs. Amber O'Neal
June 6th found G.L.O.R.Y. Girls Fantasia and Amber O'Neal facing off in the USCW ring in McCleanny, Florida, for the chance to advance in the tournament for the fed's women's title. The trimmer and leaned-out Fantasia quickly showed Sunshine State wrestling fans that while she might be tipping the scales at less poundage, she hadn't lost any of her legendary power. Fantasia proved her point by hoisting Amber high overhead with a couple of hands to the blonde's throat [Picture #2]. Any doubts out there about Fantasia's strength?!
The nastiness of Fantasia was on full display in this match as she worked O'Neal's arm while they were both down on the mat [ #3]. Take a look at Fantasia's face. She seems intent on causing some permanent damage to that limb.
But Amber fought her way back as the match progressed. Eventually, she was able to surprise Fantasia and plant her into the mat with this skull-rattling DDT [ #4]. After that, it was a simple matter for O'Neal to cover the woozy Fantasia [ #5] and advance in the tournament.
Bonus POD!
Picture #2
Bonus POD!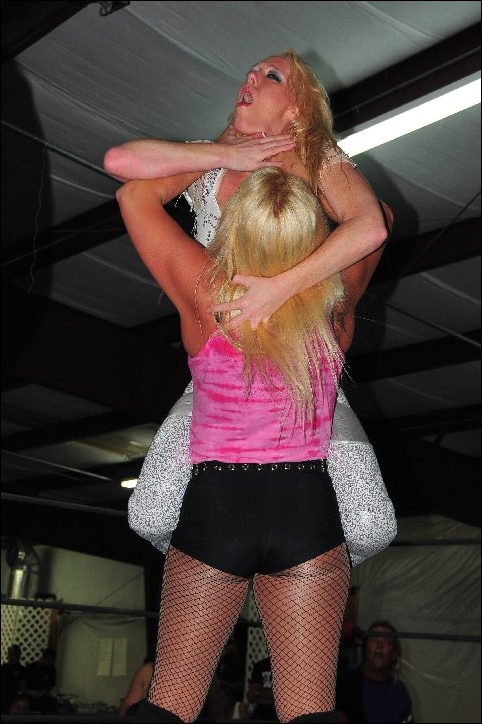 Bonus POD!
Picture #3
Bonus POD!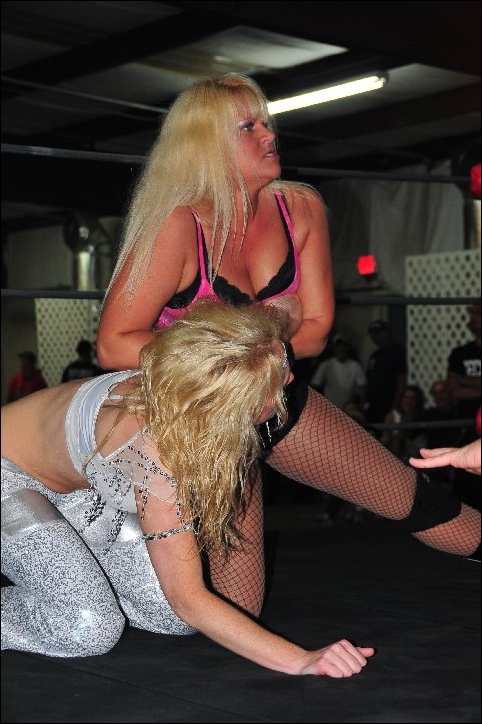 Bonus POD!
Picture #4
Bonus POD!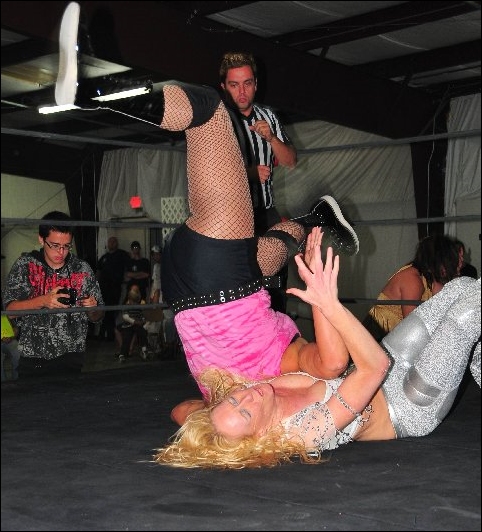 Bonus POD!
Picture #5
Bonus POD!