Picture Of The Day for June 11, 2009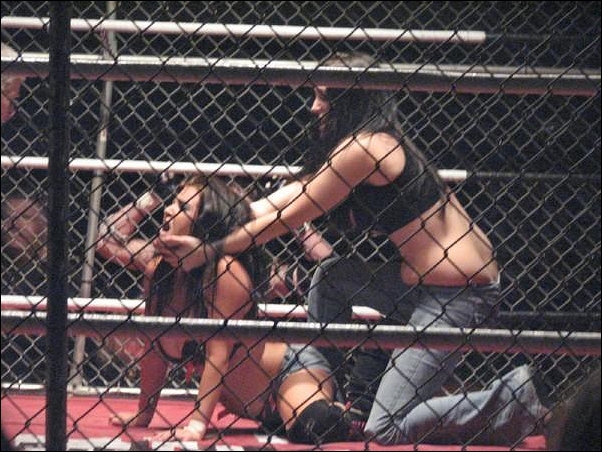 Tiffany Roxx & Fantasy: Maul 'N Brawl In The Cage!
Brand new G.L.O.R.Y. Girl Tiffany Roxx is not one to back down from a brawl...even one that takes place in a steel cage. In fact, this Georgia tough girl revels in this kind of violent match. For her, the less rules the better!
Tiffany dished out maximum pain in this match and she did it often. This combo neck wrench/spine stretch [above] was just the beginning of the punishment. It didn't take long for this match to turn away from wrestling holds and into the expected street fight that normally takes place inside the cage. Soon, both ladies were on their knees slugging it out [Picture #2], with Tiffany eventually pounding her opponent down to the mat. With her fellow G.L.O.R.Y. Girl seeing stars, Roxx took the opportunity to deliver more punishment. Dragging Fantasy through the ropes, she plants a boot to the back of her head...grinding the pretty face of her foe into that cold, unforgiving steel [ #3].
If we had a category for "Brawlers" we would have put Tiffany Roxx in it. But we don't...so this newest of G.L.O.R.Y. Girls has found a home on our wrestlers roster. Check out the profile of our newest G.L.O.R.Y. Girl, Tiffany Roxx!
Bonus POD!
Picture #2
Bonus POD!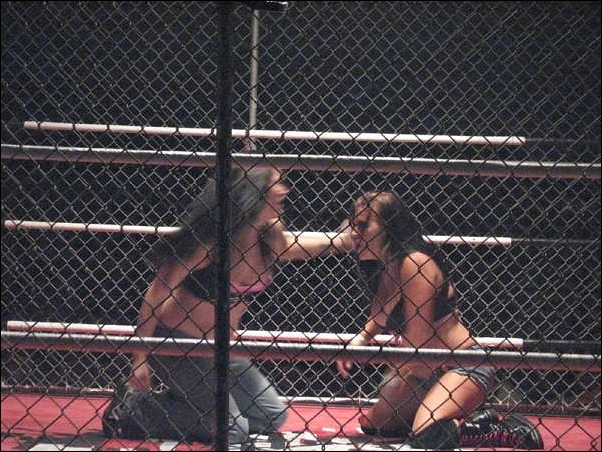 Bonus POD!
Picture #3
Bonus POD!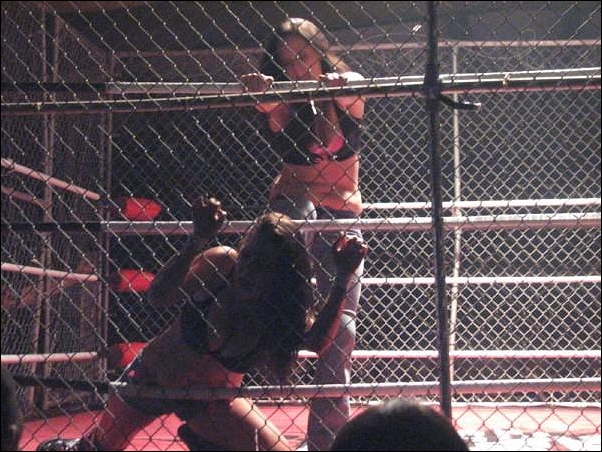 29,687,920
Visitors to this page.
"Action is a great restorer and builder of confidence. Inaction is not only the result, but the cause of fear. Perhaps the action you take will be successful; perhaps different action or adjustments will have to follow. But any action is better than no action at all." -- Norman Vincent Peale
Quick Links
Top Of Page | Home | The G.L.O.R.Y. Girls | POD · LOD · VOW | News | Hot 100 | Message Board | Submit Info