Picture Of The Day for May 2, 2009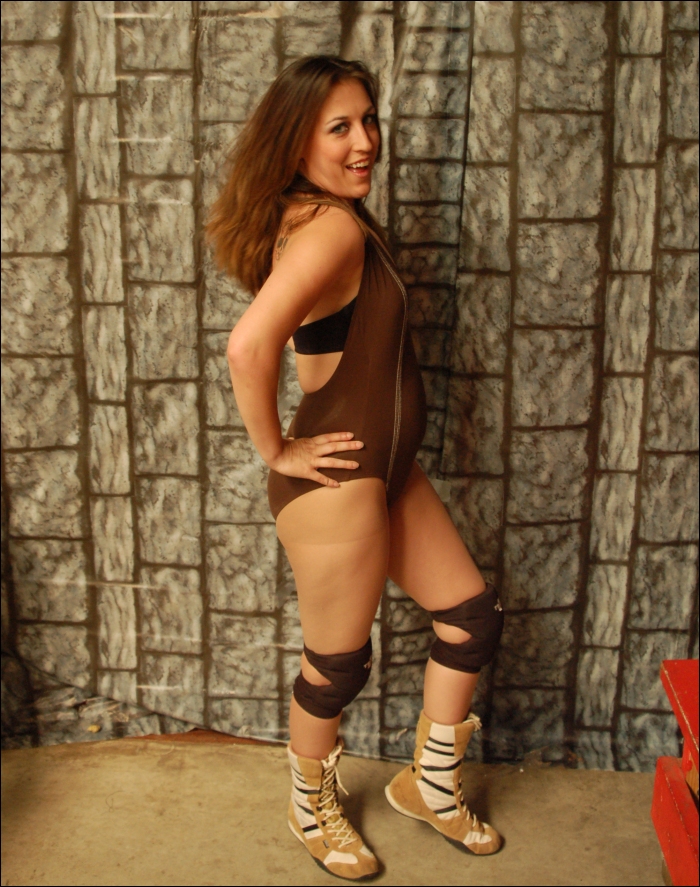 Old-School Battle
It turned out to be a real old-school battle when Constance (pictured above) took on G.L.O.R.Y. Girl Su Yung at last weekend's Memphis Ladies Wrestling event. No flashy gear here...just two beautiful and athletic ladies in their one-piece suits and boots locking up for some wrestling with a classic flair to it.
Constance decided her path to victory wound its way through laying some pain on little Su Yung's left arm (Picture #2). Constance is really working that hammerlock...not only immobilizing the arm but also bending it in an odd and painful manner. Su Yung's strategy for winning ran through her opponent's neck and spine. A chinlock/camel clutch combo (#3) had Constance moaning in agony and the referee checking to make sure that the painful hold didn't turn into a choke. That neck continued to come under attack during the match as Su twisted and wrenched Constance's head, putting incredible pressure on her upper-vertebrae (#4). No high-flying here. No sequins, either. Just two young wrestlers tearing into each other old-school style!
Watch for Constance to make her debut on the G.L.O.R.Y. Wrestlers roster later today!
Bonus POD!
Picture #2
Bonus POD!
Bonus POD!
Picture #3
Bonus POD!
Bonus POD!
Picture #4
Bonus POD!