Picture Of The Day for February 16, 2009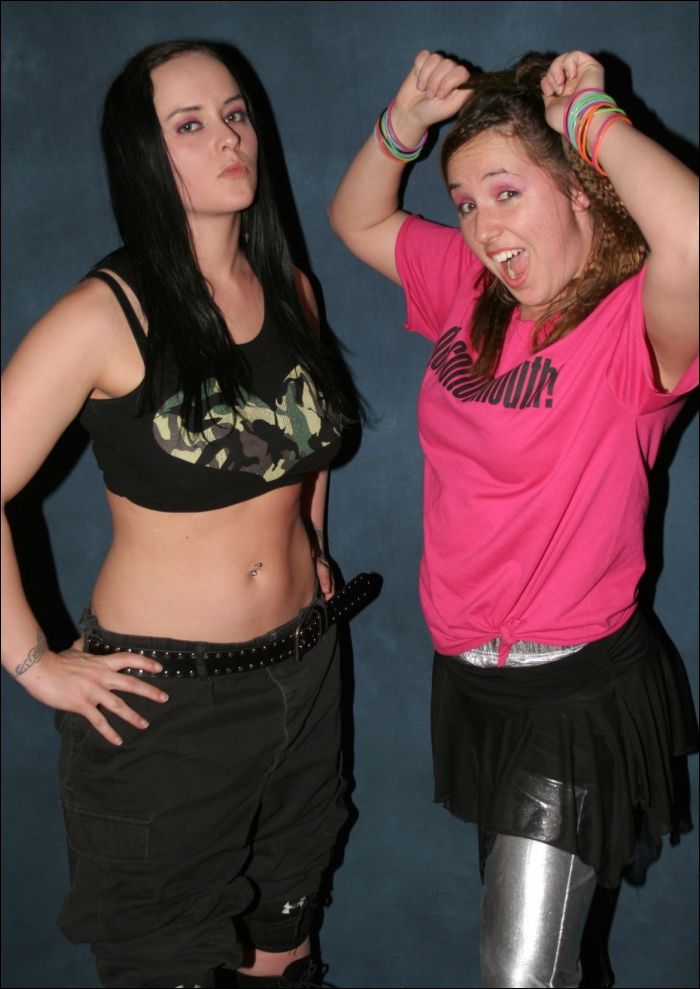 Beatdown Betties: The Odd Couple Of Wrestling?
Annie Social and Roxie Cotton, the Beatdown Betties, have been one of the most successful tag teams in the business for the past year or so...which is amazing considering how different these two G.L.O.R.Y. Girls are. Annie is always serious and a woman of few words. Rarely smiling, she seems as though she's barely able to put up with her partner's antics most of the time. Roxie, on the other hand, is always smiling, jumping, dancing, goofing around...and talking! Polar opposites, these two. Yet, they've captured WSU tag gold and have fought up and down the East Coast in front of thousands of wrestling fans...making a big impression on each and every one. An odd couple? Perhaps...but also a successful one!
Photo:
Wrestlin' Wally
Bonus POD!
Picture #2
Bonus POD!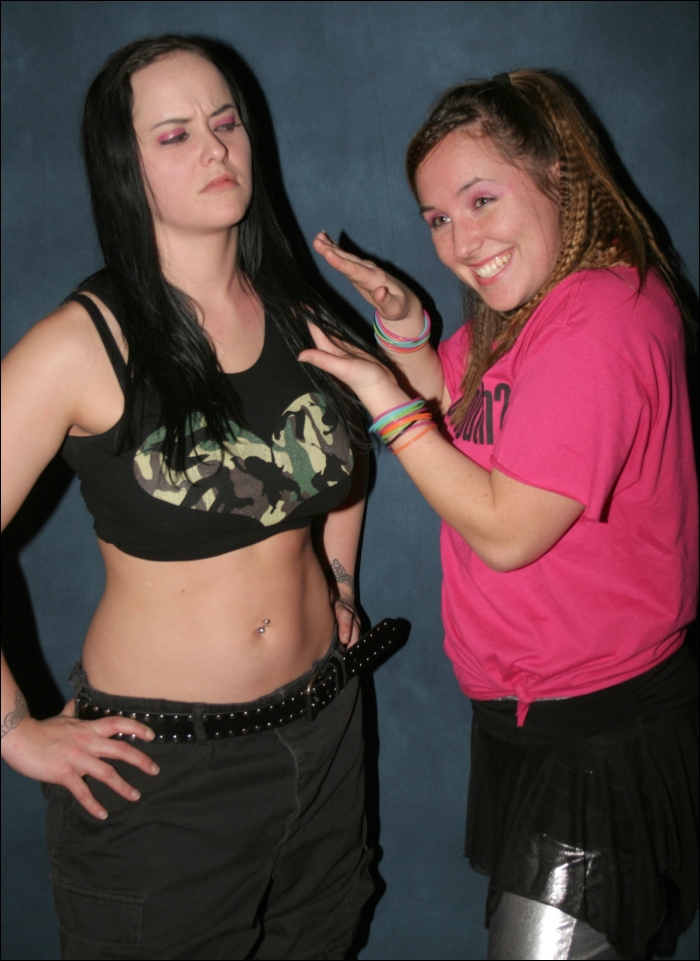 Photo:
Wrestlin' Wally
26,760,219
Visitors to this page.
"
A lesson in looking for the good in any situation...
While New Yorkers poured out of immobile subway cars, emerged from stuck elevators, began long walks home or rested in local establishments during the Great Blackout of 2003, one unidentified man saw beauty.
"You can actually see the stars in New York City," he said.
" -- Associated Press
Quick Links
Top Of Page | Home | The G.L.O.R.Y. Girls | POD · LOD · VOW | News | Hot 100 | Message Board | Submit Info