Picture Of The Day for November 26, 2008
WXW Elite 8 Action!
November 15th found the action taking place in the WXW ring as they hosted their annual Elite 8 Tournament. As in past years, the top women on the indy scene--both ring veterans and newcomers--met to test their skills against each other to see who would come out on top. We've got some of that action for you here on the G.L.O.R.Y. Picture Of The Day...
First up: the leopard-clad Becky Bayless faces off against fellow G.L.O.R.Y. Girl Rain. Take a look at Becky's face as she prepares for the lock-up. Is there any question that she's taking this match and the tournament seriously?! Unfortunately (well, for Bayless anyway), Rain was taking the tournament just as seriously and Becky soon found herself trapped in a painful, neck-wrenching chinlock (below). You can't see it here, but Rain also has that knee pressed into the spine of Bayless to give her additional leverage...as well as dishing out additional torture to her victim.
Later in the tournament, Rain stepped into the ring to face "The Latina Sensation" Mercedes Martinez. Things were looking up for Rain early in the match as she captured and tortured Martinez's left arm with a scissors/armbar combo. When Mercedes got close to writhing out of the painful hold, Rain resorted to her usual cheating tactics and grabbed a handful of hair to keep the advantage her's. The ref could see what was going on and started his break count...but Rain kept pulling that hair for a full five seconds before breaking the illegal hold. In the end, the cheating didn't help Rain as she took the loss (succumbing to tough Martinez tactics such this rough German suplex)...allowing "The Sensation" to advance to the finals.
More WXW Elite 8 action tomorrow!
Photo:
SLAMminLadies.com/WXW
Bonus POD!
Picture #2
Bonus POD!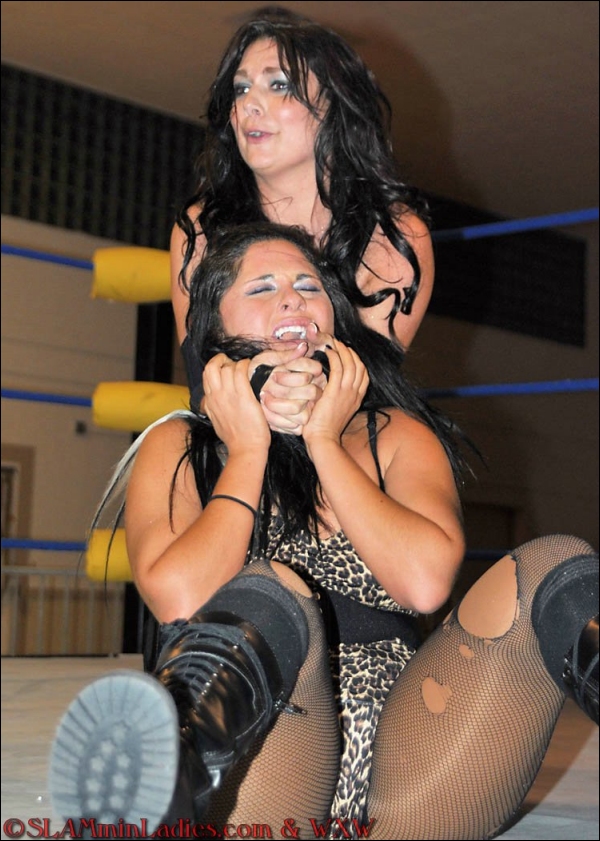 Photo:
SLAMminLadies.com/WXW
Bonus POD!
Picture #3
Bonus POD!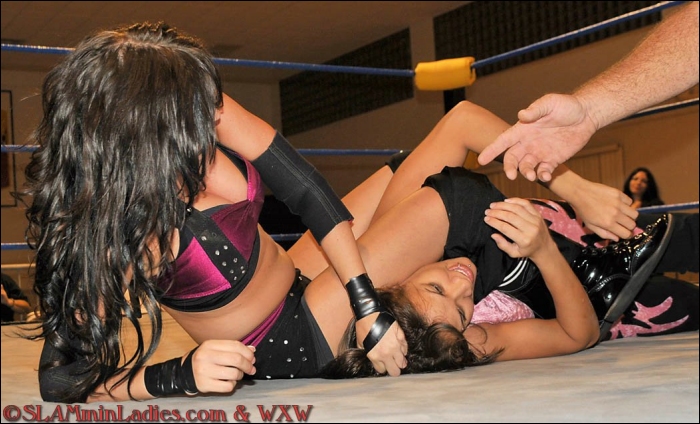 Photo:
SLAMminLadies.com/WXW
Bonus POD!
Picture #4
Bonus POD!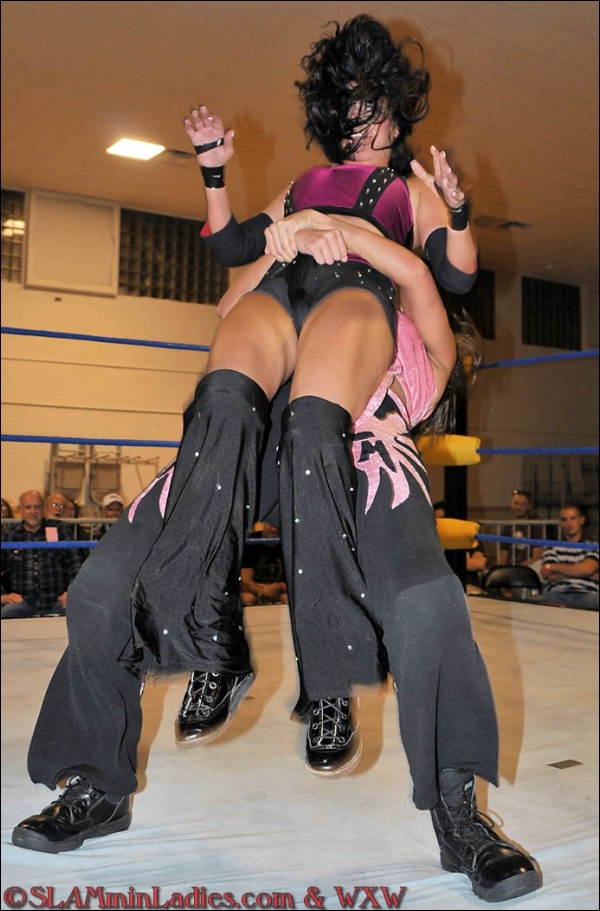 Photo:
SLAMminLadies.com/WXW