Picture Of The Day for August 15, 2007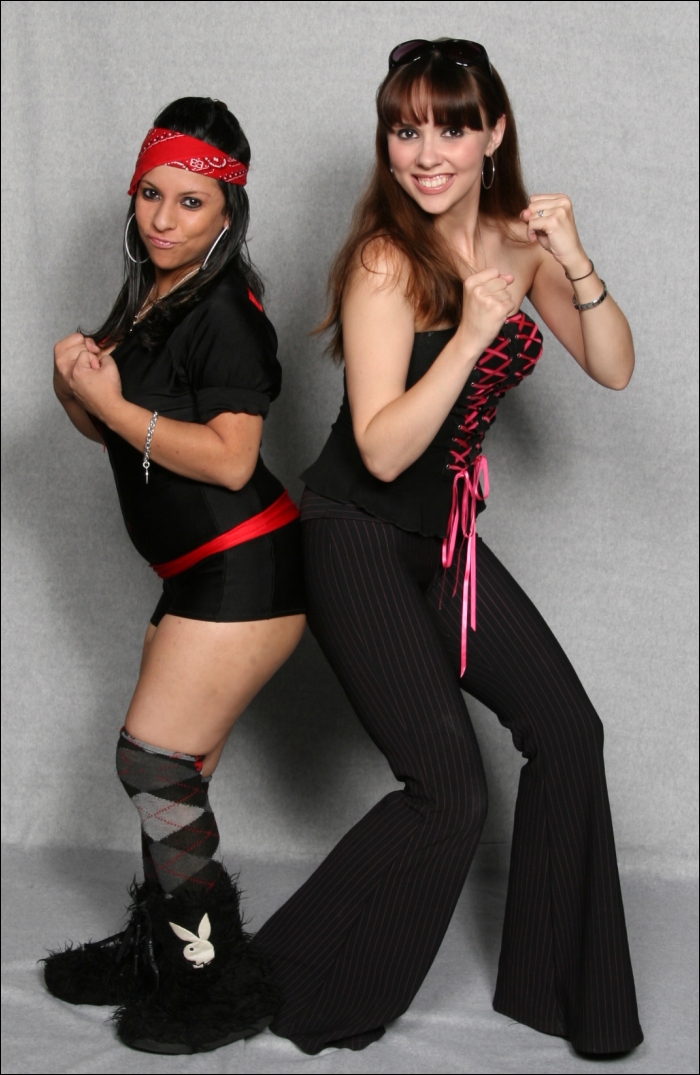 Put 'Em Up!
It looks like G.L.O.R.Y. Girl Noel Harlow and her friend Chrissy Rivera are ready for a fight? Is Noel getting ready to trade in her managing outfits for some wrestling gear?
Nahhh. But Ms. Harlow is getting ready to duke it out with the guys at The O Show later today when they interview her and Chrissy from--of all places--Noel's birthday party. Yup...today is also Noel's birthday! We're sure this sexy G.L.O.R.Y. Girl is going to have a busy and exciting day ahead of her.