Picture Of The Day for August 13, 2007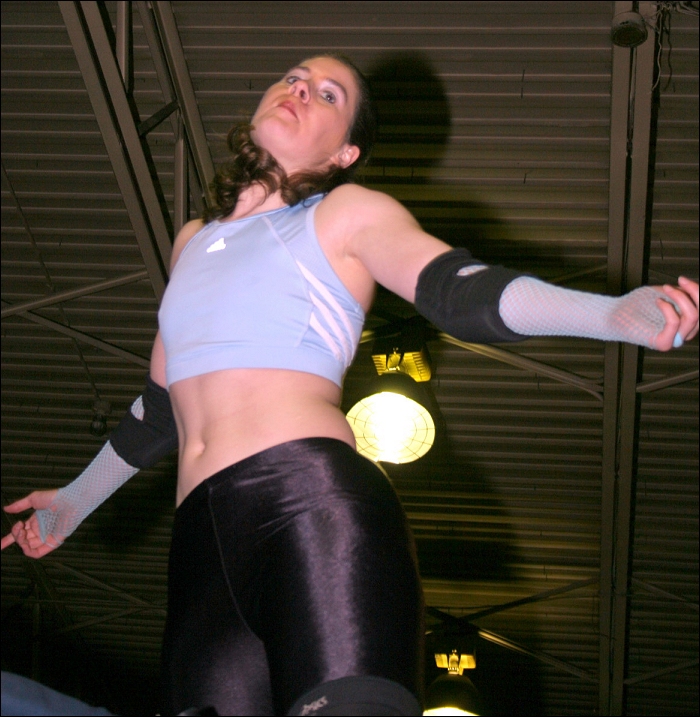 The Definition Of A Birthday Girl
Cindy Rogers has been called a lot of things: overconfident, ruthless, vicious, arrogant. We can't argue with any of these, especially the later. Today's picture just exudes arrogance. Take a look at Rogers as she climbs the ring ropes to present herself to the fans...fans who usually boo the brawling tactics she employs against her opponents.
Photo:
Wrestlin' Wally
Bonus POD!
Picture #2
Bonus POD!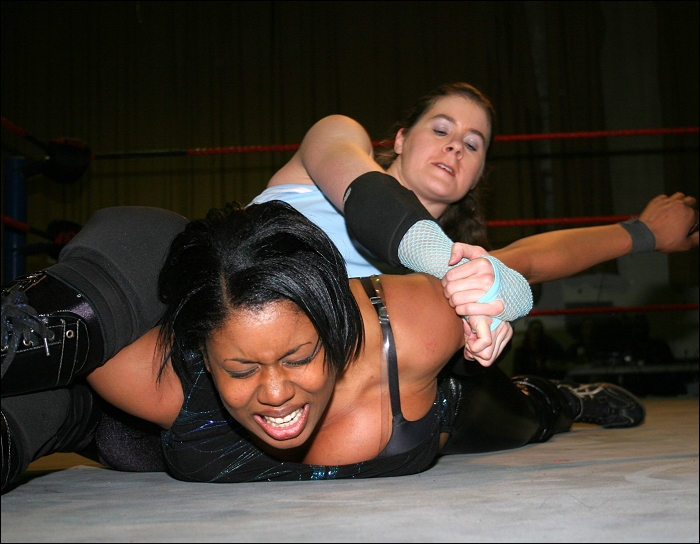 The Definition Of Technician
Another thing that Cindy Rogers has been called: The Definition of Technician. Now there's another one we can't argue with. We may not admire all of this G.L.O.R.Y. Girl's ring tactics, but no one can dismiss the technical prowess she displays during her ring battles. Jana sure won't dismiss Cindy's technical expertise after being subjected to this arm-stretching, shoulder-wrenching lock.
Something else that Ms. Rogers can be called? Well, for today anyway, we can call her The Birthday Girl. That's right, today is Cindy's birthday! And so, regardless of her attitude towards the fans and less-than-upstanding ring tactics, we'd like to wish this G.L.O.R.Y. Girl a happy birthday!
Photo:
Wrestlin' Wally